No matter where you live or how much dry or cold the area gets for you during the winter season, one should make adjustments to their skincare routine to combat the weather changes of all kinds!
It is important to note any changes in your regular, everyday environment that includes not just cold temperature, but also, harsh winds. Such things tend to further leave your skin dehydrated if left untreated.
1. Consult skincare expert: We all feel that we know what's best for us, but the reality is, the expertise of a skincare specialist has all the powers to make a world of a difference in how one understands and treat their skin. Skincare consultations at Skin Decor, Dwarka are amazing. Here, you'll are given recommendations and advice catered specifically for your skin type.
2. Hydrate and hydrate well: Hydrating is the key! Drinking water has its multitude of health benefits that includes keeping the appearance of your skin younger and fresher. So I would love to repeat Hydrate, hydrate and hydrate as much as you can!!
3. Moisturize as never before: It is always advisable to have a different skin care regimen for the spring/summer and fall/winter months as our skin has different needs depending on the environment. One is advised to switch to a thicker, if not oil-based (depending on the skin type, of course! ) everyday moisturizer to help nourish, hydrate and protect the skin from harsh conditions outdoors.
Invest in richer body lotions to protect the rest of your skin from uncomfortable dryness or cracking. And in case you feel that your skin needs some extra kick besides that face moisturiser, indulge in a protective cream for that added defence and/or night cream.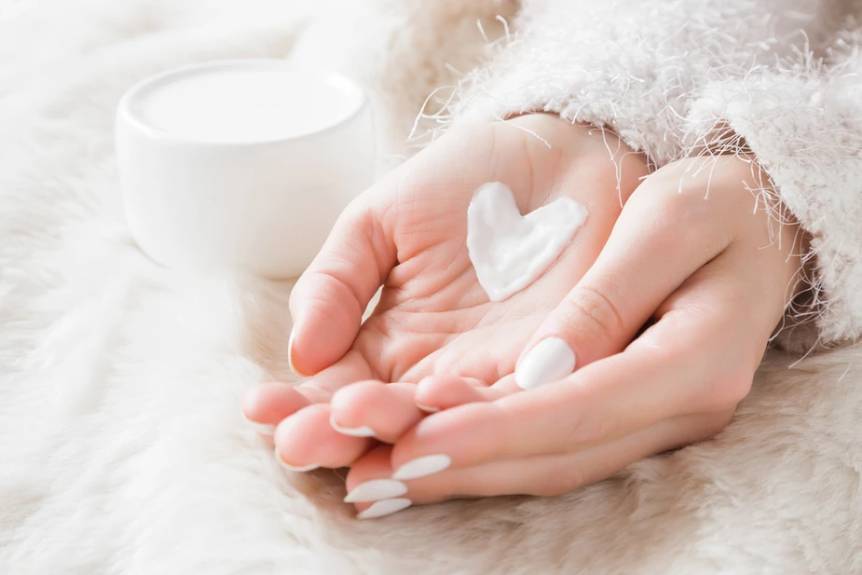 4. Smear on the sunscreen: Many people are making the mistake of limiting sunscreens just for the summers. Harmful UV rays are present throughout the year and can harm your skin equally in winters as well. So be sure to target your face and your hands with a moisturizer or lotion with SPF!
5. Be gentle to your skin: Your skin needs exfoliation regularly but stay away from harsher scrubs. Since your skin is more delicate, and anything abrasive can further irritate it, switch to something gentle and non-abrasive like Almond & Honey Scrub (perfect for your face and even your body!) to help rid your skin of any dull buildup and promote healthy skin! Exfoliation is the key to radiant, glowing skin, even in the wintertime.
6. Eat healthy food: It is very important to maintain a healthy diet to maintain water content and boost sebum production in the body. Therefore, consuming foods rich in Vitamin E, A and C can help in maintaining good skin health.
Some winter fruits rich in Vitamins and antioxidants are:
Gooseberry
Papaya
Avocado
Pineapple
Banana
7. Exercise Well: It is advised to stay active and get some exercise even when the climate is not conducive to it. Regular exercise and activity will help in improving the circulation
making your skin glow :)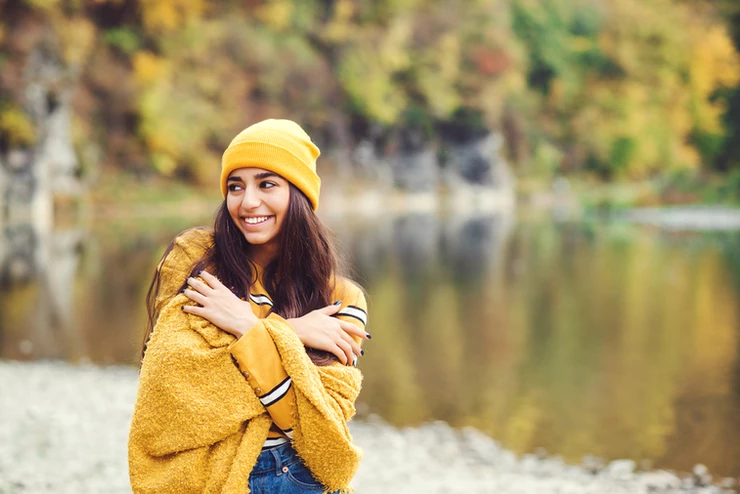 In case you need some expert care for your skin, do not forget to get in touch with one of the best dermatologists in Delhi, Dr. Monica Chahar, MD, Best Skin Doctor in Dwarka.
Visit our website https://www.skindecor.in/ to know more about our services!!
Thanks for reading and do share your skincare tips and tricks in the comments below ;)