Winter weather is about to start and you must be familiar with the toll it takes on your hair. Winter are harsh on all hair textures and types.
Just as your skin needs pampering, your hair also needs protection from the cold to remain soft and healthy. Everyone wishes to have lovely locks to show in every season and for that following a proper hair care regime is a must !! Scroll below to ensue these winter hair care tips to keep your hair in great shape—even when it's freezing outside :
Make hat your best friend: It is very important to cover your hair during the winter months to shield it from dry air, snow, wind, and rain. These elements tend to dry your hair out, making them extra prone to breakage. Other fabrics like wool, cotton etc. can also cause breakage, so do ensure to line your hat with silk or satin to help prevent any kind of damage. Use a dry oil spray to fight the static electricity under your hat. These dry oils are weightless and contain natural oils that moisturize hair, bringing back the shine.
Invest in a humidifier: Let us tell you a surprising way of fighting dry hair in winter… Use a humidifier. Indoor heating causes the air inside the home to become very dry, pulling moisture out of your hair. Humidifiers help in rehydrating the air to keep your locks looking lustrous.
Go for regular trims: A good way to maintain hair health and to keep your locks looking fresh is by going for trimming of your hair every four to eight weeks. Taking a half-inch off the bottom reduces the chance of developing dry, split ends.
Take showers at lower temperatures: Though you would be looking for a steamy shower when the temperature is below freezing, hot water can zap moisture from your hair making them brittle and more vulnerable to breaking. Always try to wash your hair with lukewarm water followed with a cool rinse instead.
Avoid heat styling: Allow your hair to air dry is the best you can do for your hair. Blow drying extracts moisture out of your hair increasing the chance of breakage. When your hair is already delicate in the colder months, heat styling exaggerates the issue and sucks the moisture right out of your strands. Use winters in exploring new hairstyles like twists, braids and buns and refrain yourself from straightening or curling your hair during winters.
Do not step out with wet hair: Wet hair is more prone to any sort of damage than dry hair. Going outside in winters with wet hair can cause them to freeze and break. While air drying is best, it's better to blow dry your hair than go outdoors with a saturated mane.
Opt for oil treatment: Restore moisture with an oil-based hair treatment when winter wreaks havoc on your hair. Opt for a lightweight leave-in formula with argan oil to instantly revitalize dry, damaged hair. Apply nourishing hair oil at the ends daily to help replenish moisture and protect your hair.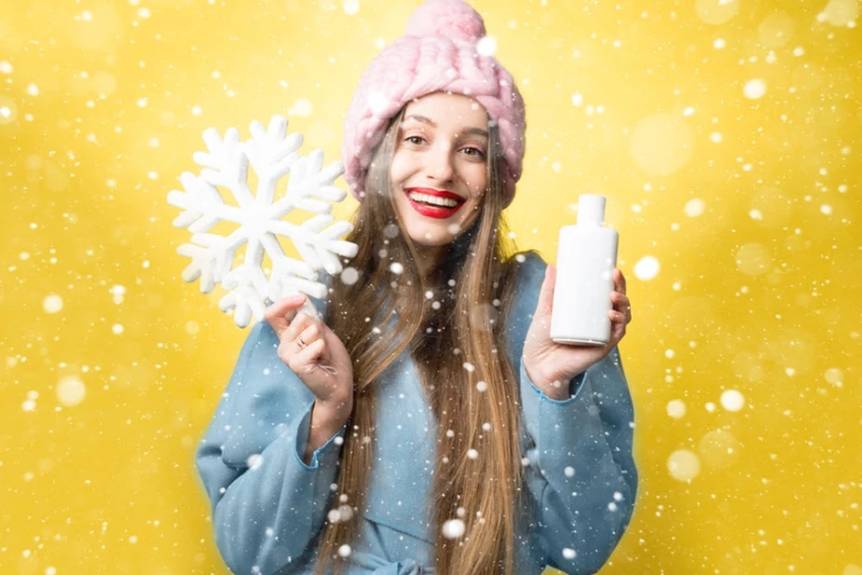 Deep condition once a week: Static hair is a very common occurrence when your hair is subjected to cold weather. Keeping hair hydrated with a leave-in conditioner will help protect them. Use a leave-in conditioner weekly to replenish moisture and combat the effects of indoor heating, and cold winter winds.
Looking for expert advice?? Thinking of consulting a dermatologist for best hair treatments? Visit Skin Decor, Dwarka today and experience best in class hair treatments by renowned dermatologist Dr Monica Chahar.
To book your appointment, call +91 7827916023 or visit www.skindecor.in