Forehead lines and commonly known as frown lines are mostly seen in individuals as they age, and sometimes even in young '20s in people who use their facial expressions more (like actors!). frown lines can be unsightly, making you look older and angrier at the same time!
What causes Frown lines?
Forehead wrinkles and frown lines occur because of the natural process of ageing and overworking your facial muscles! With ageing, the collagen in our skin gradually reduces and it presents in the form of lines, wrinkles, uneven skin texture & tone.
Excessive exposure to sunlight and stress can exacerbate your body's potential to heal thereby contributing to facial wrinkles.
The 11s….
There is even one particular variety of frown line referred to by its terrible nickname: the 11s. Why? Because this type of frown line forms two pronounced vertical wrinkles between your eyebrows, resembling the number eleven.
How To Get Rid Of Forehead Lines
There are several effective ways to get rid of frown lines:
1. Neuromodulators
Neuromodulators (botulinum toxin type A) are used in facial injections to relax muscle contractions in your face, ultimately smoothing those creases and softening those lines, helping to bring back your youthful skin.
2. SKIN-REJUVE Laser treatment:
This is a specialised rejuvenation laser treatment available at SKIN DECOR (Dwarka, New Delhi). It targets all the fine lines and wrinkles on your face along with other signs of ageing.
3. SPOT-ZERO treatment:
Our signature spot zero treatment using the clear lift treatment and strong chemical exfoliants will give you smoother wrinkle-free skin in no time!
4. Dermal Fillers
We use both natural and synthetic fillers at Skin Decor that can help improve those static lines and wrinkles.
5. Vampire facial
Growth Factor is an injectable therapy that uses your blood to rejuvenate your skin and helps to improve uneven skin texture, lines and wrinkles.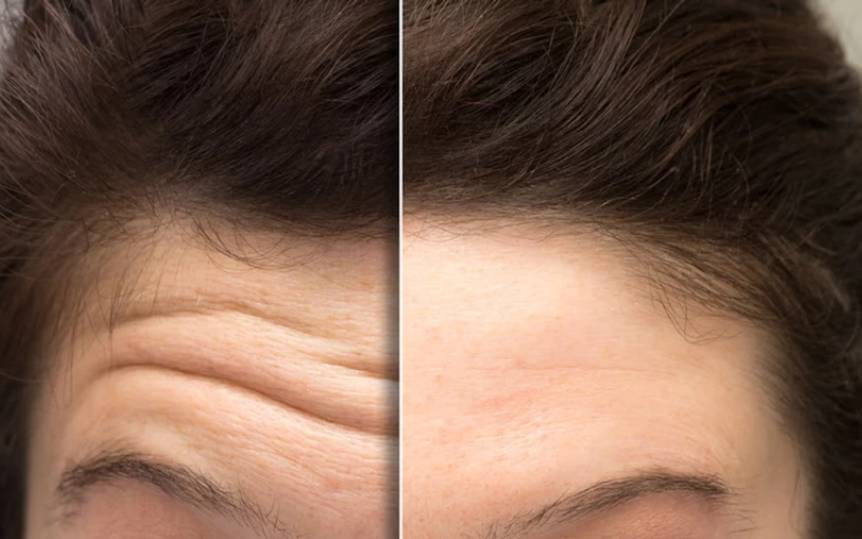 Smooth out your facial wrinkles and lines by booking an appointment with Dr. Monica Chahar (MD, Dermatology) at Skin Decor (Skin, Laser & Hair clinic) located in Dwarka, New Delhi.